Rider Review
Passo Sella is another classic climb in the Dolomites, with breath-taking views and a challenging ride. The climb can be approached from more than one side, from the north or from the south, though we recommend riding from the north starting at Plan de Gralba.
When to ride Passo Sella
Passo Sella is best ridden in the spring and summer months, particularly between May and late October. On parts of the Passo Sella the route is lined with trees, providing a nice respite in the summer months from the sun.
Riding Passo Sella
Passo Sella begins with a few kilometres of the aforementioned tree-lined section, as you scale a relatively average gradient. Once you pass through these first few kilometres, the scenery opens out and some of the most spectacular views available on any climb, anywhere in Europe, are available.
The climb continues gently up at this point, with gradients not raising in to double percentages. Though not renowned for hairpin turns, the hairpin near the top of Passo Sella (about 1.5 kilometres) from the summit, offers an incredible opportunity to snap a photo of the stunning landscapes. Around this area is also a great place to stop and take in the views, take on board fluids and food as the summit is crowded by buildings that limit the opportunities to enjoy your achievement.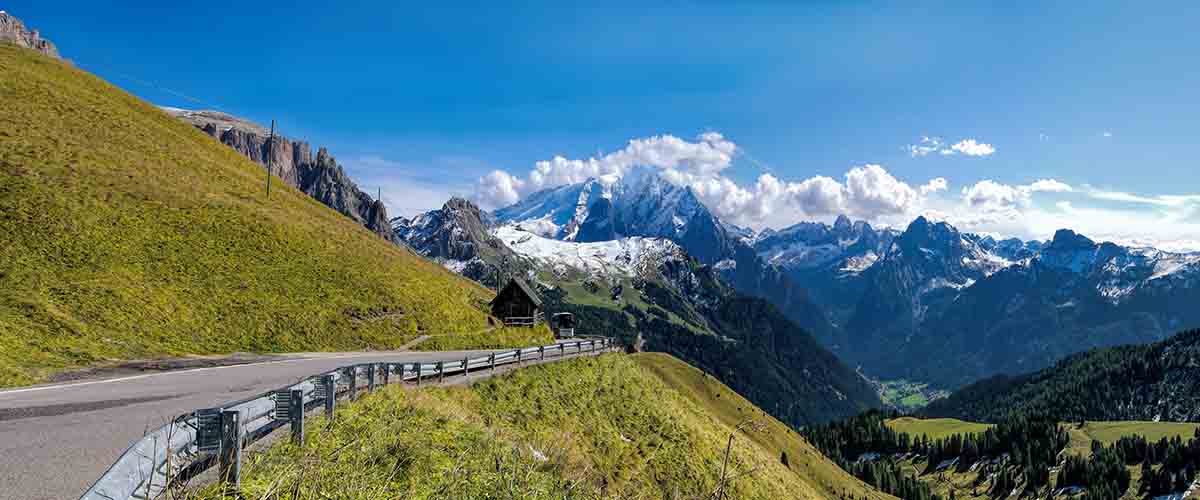 Rider Review
Strava Segment