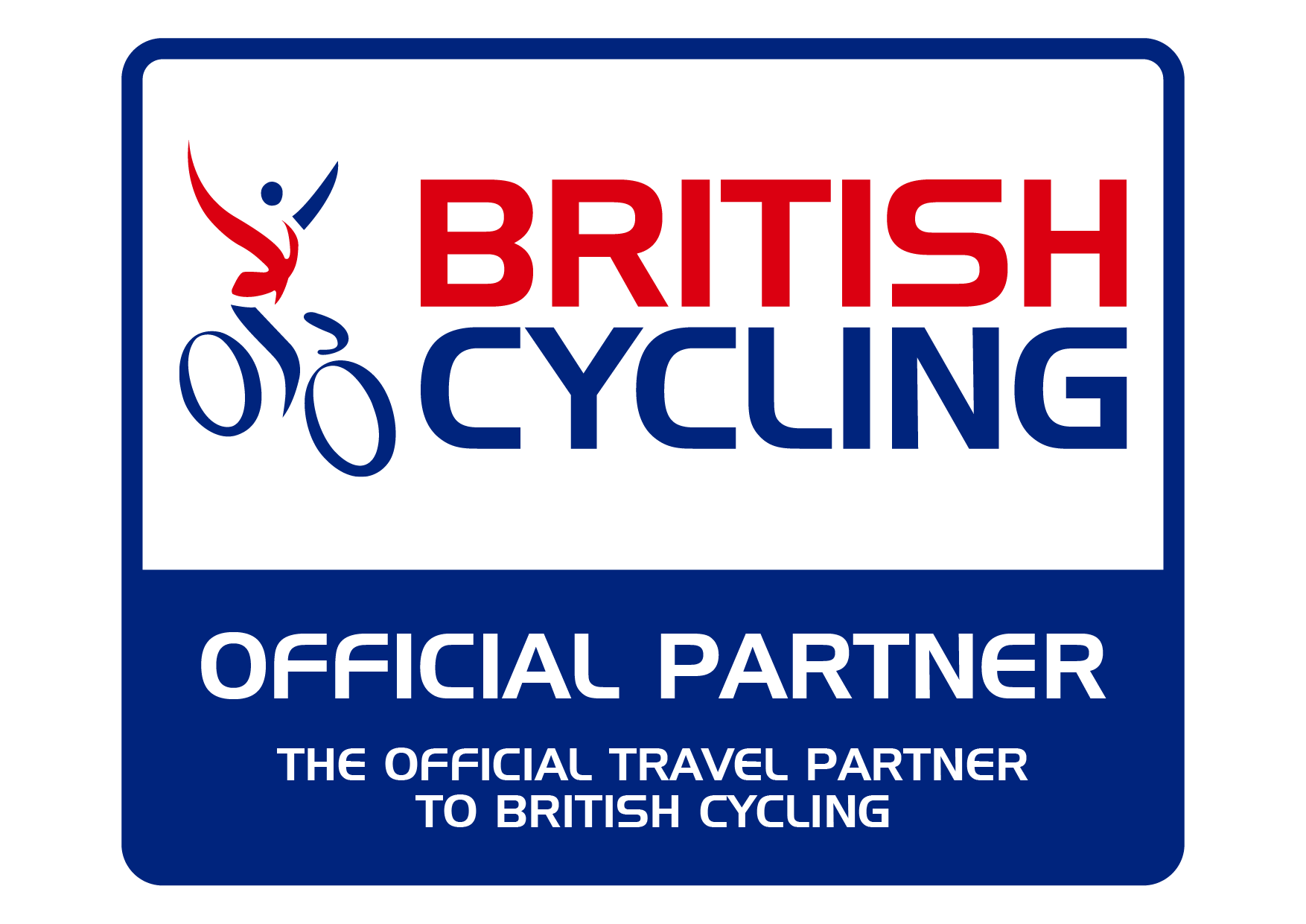 2024 UCI Gran Fondo World Championships Aalborg
2024 UCI Gran Fondo World Championships Aalborg, Denmark
The biggest sportive cycling event of the year. The 2024 UCI Gran Fondo World Championships take place in Aalborg, Denmark between 29 August and 1 September 2024.
Pre-register for our 2024 tour to the 2024 UCI Gran Fondo World Championships in Aalborg.
Sportive Breaks Tour dates:
3 night Gran Fondo Weekend – Fri – Mon
3 night ITT trip – Tue – Fri
6 night tour – Tue – Mon
Dates TBC pending confirmation.
Full details of the routes will be announced at a later date but don't worry as you can already book your 2024 place on our trip now with Sportive Breaks. Buy your spot by paying a pre-registration fee of £100 per person. If after we release our packages you don't like the routes or our tour, then we will give you a full refund.
The Gran Fondo and Medio Fondo take place on Sunday 1 September. The Time Trial takes place on Thursday 29 August. The event sees riders from around the world compete for the Rainbow Jersey in the Time Trial and Gran Fondo Road Race. This event is the pinnacle of amateur Gran Fondo racing. To qualify, enter one of the events that's part of the 2023 and 2024 UCI Gran Fondo World Series and all you have to do is finish in the top 25% of your age group. Qualifying is not as hard as you think so give it a go and represent your country in 2024!
2024 UCI Gran Fondo World Championships in Aalborg schedule
Thursday 29 August – UCI Gran Fondo Individual Time Trial
Friday 30 August 2024 – Team Relay (non-competitive)
Sunday 1 September 2024 – 2024 UCI Gran Fondo World Championships – Gran Fondo and Medio Fondo
Spread your payments: Our payment plan is an interest-free payment method where you will have the opportunity to spread payment for your booking.
Book with The Official Tour Operator of British Cycling: Sportive Breaks are the official travel partner for British Cycling.
Choice of hotels: We offer the best choice of hotels for every budget close to the start and finish.
Cycling services: As well as hotels, we will also offer mechanic services, transport, bike rental and guided rides on the course.
Breakfast included 
Dinners at selected hotels
Recon of full ITT course and highlights of Gran Fondo course
Mechanics available throughout your stay
Ride the day before both ITT & Gran Fondo
More About the UCI Gran Fondo World Championships
2023 UCI Gran Fondo World Championships
Sportive Breaks were the official fan and amateur participant travel and experiences provider of the 2023 UCI Cycling World Championships in Glasgow and Scotland.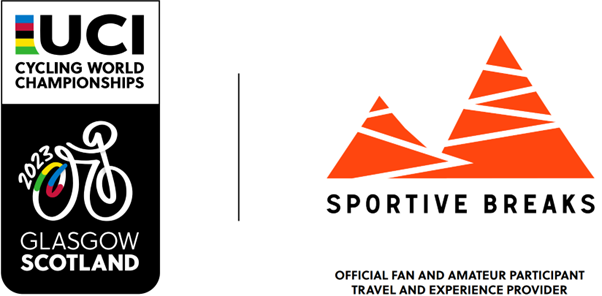 The UCI Gran Fondo World Championships took place on Friday 4th August. As part of the Super Cycling World Championships in Scotland there was also the opportunity for amateur cyclists to become world champions and wear the Rainbow Jersey for a year. Two days before the Elite Men who took to the roads of Edinburgh and Glasgow on Sunday 6th August it was the turn of the amateurs in Perth.
Sportive Breaks welcomed 300 riders in Perth who stayed at several hotels in and around Perth.
Throughout 2022 and 2023 amateur riders had the opportunity to qualify for the World Champs in Perth by qualifying in the top 25% of their age group at a series of qualifier events worldwide. Former Olympic champion Aleksandr Vinokourov won gold in the men aged 50 to 54, while 64-year-old French cycling legend Jeannie Longo took silver in the women's race.
Vinokourov who is the general manager of Mark Cavendish' current team Astana Qazaqstan wasn't the only team boss who won gold. Sportive Breaks client Sylvan Adams of team Israel-Premier Tech was victorious in the 65 – 69 age category. Former Dutch Pro rider Johnny Hoogerland of 2011 Tour de France barbed wire fame also won his age group.
2024 UCI Gran Fondo World Championships
The 2024 UCI Gran Fondo World Championships will take place in Aalborg, Denmark. The event brings together qualifying cyclists from all over the world. The winner in each age group will have the honour of wearing the coveted rainbow jersey for a year as official UCI Gran Fondo world champion.
Launched in 2011, the UCI Gran Fondo World Series (formerly known as the UCI World Cycling Tour) is a series of UCI-sanctioned road races held all over the world. Throughout the 2022-2023 season, a series of events will qualify the top 25% in each age group for the UCI Gran Fondo World Championships. The age group winners of the UCI Gran Fondo World Championships are awarded the UCI rainbow jersey. The qualifier events are open to riders of all levels: those who aim to make the podium and others who wish to cross the finish line in the best possible time.  For more information: http://www.ucigranfondoworldseries.com/
Who can take part?
Each UCI Gran Fondo World Series event of the 2023-2024 seasons grants qualification rights for the 2024 UCI Gran Fondo World Championships. Events Calendar available here. Based on the results of each race, the first 20% of athletes in each age group will be qualified for the UCI Gran Fondo World Championships. The 20% is calculated based on the number of starters in each age group, and not on the number of riders having finished the race. In addition, the first three riders of each official age category will qualify directly for the UCI Gran Fondo World Championships, independently of the number of starters in that age group. Riders must finish the race to gain qualification.
Jersey is obligatory
It is mandatory for a rider to wear their national kit at the UCI Gran Fondo World Championships Time Trial, Team Relay and Road Race. Although the official national jersey is not required, a jersey representing their country with a similar design and colours as the original national team jersey is required. Private or club sponsors are allowed to be featured on the national jersey.
Aalborg is the capital of North Jutland, and in a league of its own. A pocket-size city, with its own unique atmosphere and something for everyone. Museums, cultural monuments, and historic buildings. World-class architecture, zoo, art, and gastronomy in abundance. And that's in addition to great shopping, cobbled, picturesque streets, the relaxing Fjord Park, and an inviting, bustling harbour front.
BY PLANE
Copenhagen Airport is perfectly located for a visit to Copenhagen or Sealand. Under fifteen minutes by metro or train into the centre of the city, the airport is ideally placed for those wanting to visit the capital. It also regularly wins awards as one of Europe's best airports. Check out the Copenhagen Airport website for flight information as well as disability access and other facilities.
Billund airport is ideally located for trips to Jutland and has several international flight routes. It is also the perfect place to fly to visit the LEGOLAND® Billund Resort! And if you're heading further north, Aarhus airport and Aalborg airport are even closer to Skagen and all the top attractions in Northern Sealand. 
Check out the full list of airports here. 
Copenhagen Airport (CPH) to Aalborg by train
The train journey time between Copenhagen Airport (CPH) and Aalborg is around 4h 38m and covers around 295 miles. Operated by Danish Railways (DSB), the Copenhagen Airport (CPH) to Aalborg train service departs from CPH Lufthavn and arrives in Aalborg St.. Typically 97 trains run weekly, although weekend and holiday schedules can vary so check in advance. DSB Train | Discover Denmark by train
BY TRAIN
It is possible to reach Denmark by train, either by taking the train from Sweden (sj.se) or by taking the train from Germany (www.bahn.de). There are direct trains from Hamburg (4 hours 40 minutes) and from Stockholm (5 hours 30 minutes, with overnight sleeper options). For more information on international train routes, visit www.seat61.com.
European citizens can buy a single country InterRail Denmark Pass offering unlimited train journeys up to 8 days a month; Denmark is also included in the InterRail Global Pass that allows access to train routes in 33 European countries, making a multi-stop Scandinavian trip easy. The Eurail Denmark Pass offers similar options for non-European citizens.
BY FERRY
Several major tour operators run ferry and cruise services to Denmark from other major European destinations, including Scandlines, Color Line, Fjord Line and Stena Line. DFDS operates a two-night cruise from Copenhagen to Oslo with overnight travel to Oslo, a day (6.5 hours) in the city and overnight travel back, among other routes.
BY CAR
Driving distance between Copenhagen and Aalborg is 413 km. It takes approximately 4 hours to drive from Copenhagen to Aalborg.
Coach lines:
Multiple coach operators have routes into Copenhagen, including Eurolines Germany, FlixBus and Swebus. Direct routes include Berlin to Copenhagen (approximately 9 hours) and Amsterdam to Copenhagen (approximately 13 hours).
Sportive Breaks are part of the Destination Sport Experiences Group. When clicking on the booking link below, you will be taken to the Destination Sport Experiences booking engine. If you have any questions, please do contact our team
[email protected]
Be the first to hear when we go on sale. We will offer cycling tours, hotel and ticket packages and hospitality experiences
Find Out More About Other Cycling Events With Sportive Breaks