There aren't many, probably under 10 in the world, but there are a few towns where the road bike is king and the town is centred around our wonderful sport. All of these towns share a few things in common – great facilities for cyclists, amazing routes from right out of town and great sportives to ride. Here are some of our favourite bike towns in Europe: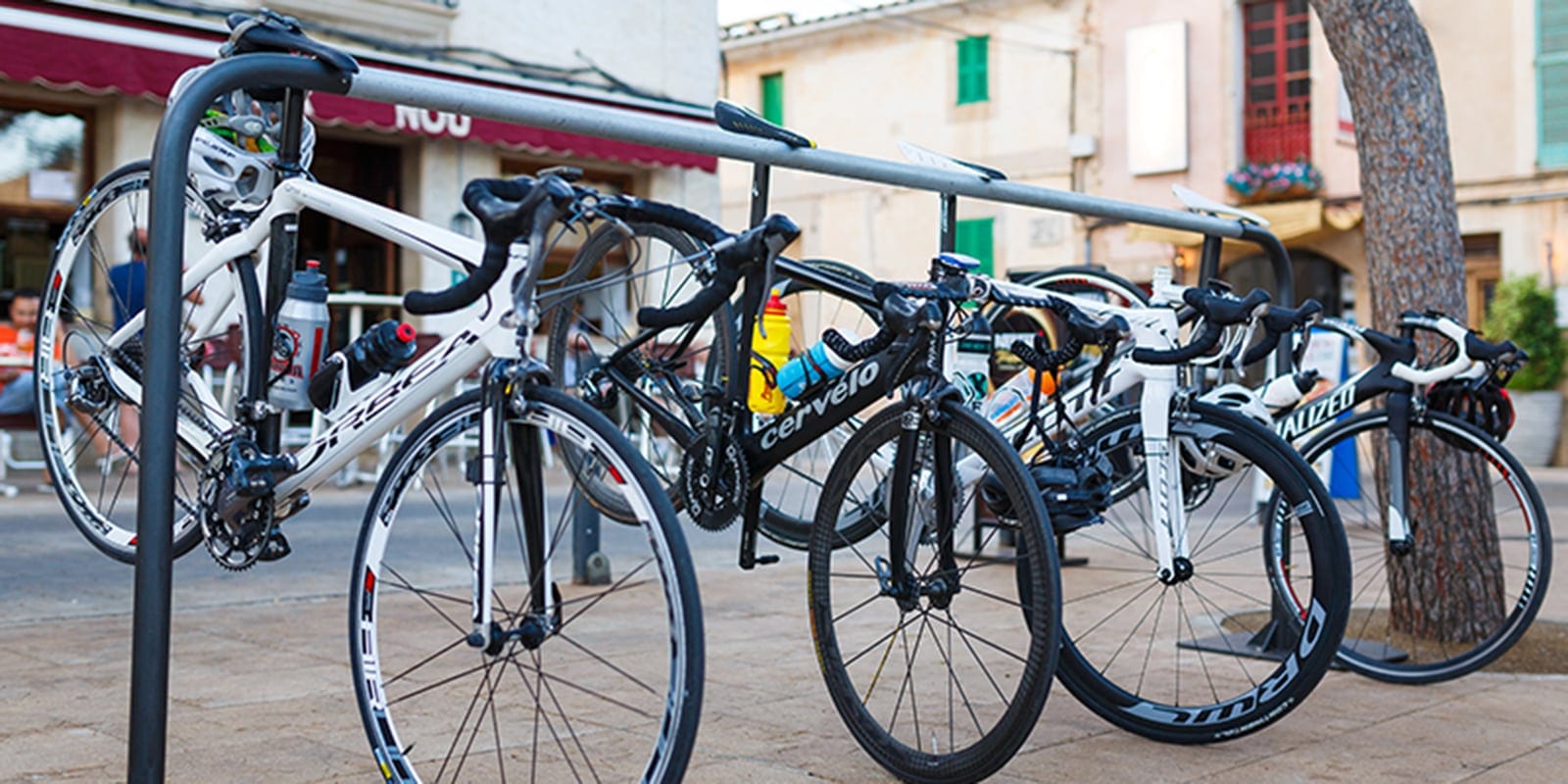 Bagneres de Luchon
Nestled in the heart of the Pyrennes, Bagneres de Luchon (or just Luchon if your on friendly terms) is an absolutely beautiful town surrounded by snow capped mountains. In the winter this is a big ski town with lifts up to Superbagneres, but in the summer this is all about road cycling. Luchon has been a stage town for the Tour de France no less than 58 times and for weeks before the Tour arrives the town is ready with polka dot awnings and bike art everywhere.
The town is mostly located on one wide, tree lined street leading to the spa. There are plenty of great value restaurants here, a number of amazing boulangeries and plenty of bike shops with rental fleets and mechanics on hand to help with any issues. The hotels are well practiced with hosting cyclists and have secure storage rooms and big breakfasts.
From town, most directions take you up. Most of the climbing here is quite long (over 10km) but not too steep. Road surfaces are mostly good particularly when you think how rural a lot of this area is. Traffic tends to be light outside of the main French holiday season. As this is such a rural area, there are less road side cafes so if you are stopping off for food mid ride this will mostly be in the main towns.
When not riding, it is a very pleasant place to sit out and watch the world go by. The spa here is very famous with people coming from miles away to visit. There are all sorts of treatments and sessions you can book, check at your hotel for the best options.
Best Time to Visit – Mid May to September
Sportives from Luchon – La Lapebie
Climbs out of Luchon – Col de Peyresourde, Port de Bales, Superbagneres
Bormio
Surrounded by huge peaks of the Italian Alps, Bormio is an outdoor playground with skiing in the winter and road cycling in the summer. From late May to the end of September, this is a full on bike town with road cyclists from all over the world tackling the three famous climbs that start very close to town. The most famous of all is the Stelvio with two distinct ways to the top, one of Europe's highest passes at 2,757m. The other two famous climbs are the Gavia (also very high at 2,621m) and the Mortirolo with its impossibly steep average gradient of over 10%.
Bormio is full of great bike hotels, none better than Hotel Funivia with its state of the art bike facilities and daily guided tours to different local areas including a night tour every Thursday evening. The town is also home to many great bike shops and restaurants.
The bike season is filled with great events. The biggest sportive is Stelvio Santini at the beginning of June which is favoured by international riders. Towards the end of the season, Haute Route Dolomites normally comes through town and the Giro d'Italia regularly uses Bormio as a stage town.
When you are not riding, there are some great hikes nearby or try the thermal baths which can be a great way to unwind after a tough ride.
Best Time to Visit – Early June to September
Sportives from Bormio – Stelvio Santini
Climbs out of Bormio – Passo Stelvio, Passo Mortirolo, Passo Gavia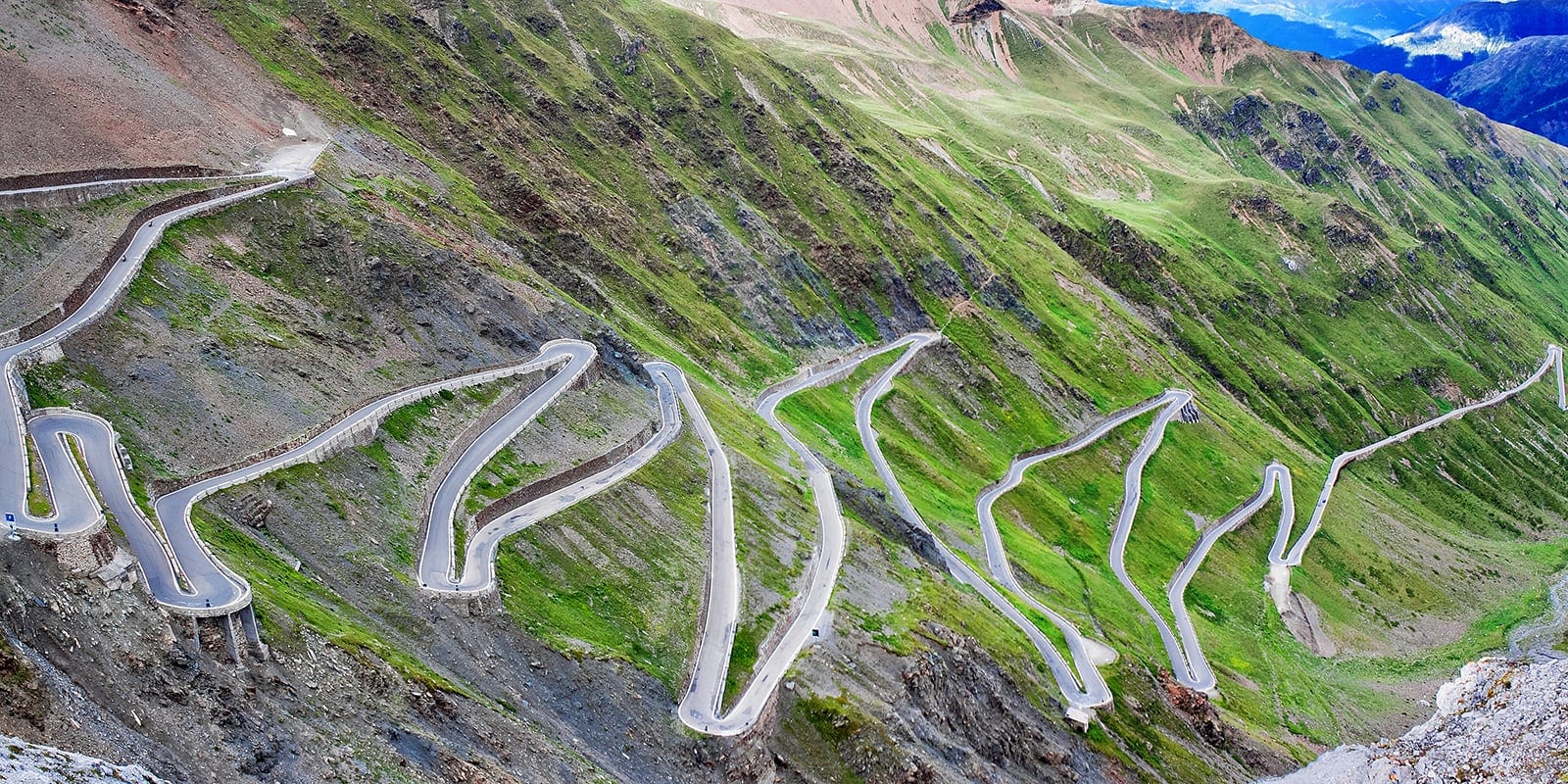 Cesenatico
Emilia Romagna is a massive road cycling destination with cycling clubs and individuals coming from all over northern Europe to ride the hills and coastal roads of this beautiful region. This is one of the best food regions in Italy with some amazing hams, cheeses and breads including the local speciality flat bread – piadinas. There are also some great seafood restaurants with fresh fish straight from the boats.
Cesenatico skirts a long, sandy beach. There are some nice routes that follow the coast, the best being to the south of Cattolica. The riding can be a nice mix of flat and climbing – there is a coastal plain between town and the hills so if you feel like having an easier day then there are plenty of choices. Otherwise, it is a short ride into the hills and then you are into a stunning cycling country with some long gentle climbs, a few short sharp ascents and lots of beautiful old hill top villages with great places for lunch or coffee stops.
The bike hotels in Emilia Romagna are among the best in the world. In Cesenatico, there is the Lungomare used by plenty of pro teams. There are several local guides taking guests out to discover the best routes at a speed to suit all abilities.
This is Marco Pantani country and when you are taking a break from riding there is a museum dedicated to the great Italian climber.
Best Time to Visit – April to October (very busy in July & August)
Sportives from Cesenatico – Nove Colli
Climbs out of Cesenatico – Barbotto
Port de Pollensa
The most popular bike town at the most popular bike destination in Europe, Port de Pollensa has been a favourite for British riders for many years. Located on a sandy beach within easy reach of both the mountains and quiet, flat lanes, this is a great base for spring training and autumn breaks.
Mallorca's popularity makes it full of great bike services. There are numerous high quality bike rental shops with great bikes and experienced mechanics. For the last few years there has been a shuttle from the airport that takes bike boxes though this is stopping in 2016 – we will update when there is a new service.
The riding from Pollensa is varied. In one direction is the famous rolling out and back to the lighthouse, a good choice on arrival / departure day. Heading out of town you can stay in the lanes of head to the south of the island where the roads are flat apart from short climbs up to the monasteries. The tougher riding is in the Tramuntana mountains which start close to Pollensa. The climbing here is mostly steady on smooth tarmac. The two toughest climbs are Puig Major near Soller and Sa Colobra with its famous road down to the coast.
On an off day, the town is nice to take a stroll around and enjoy a nice drink in the town square. Most hotels have plenty of activities to occupy your time including pools, gyms and other sports facilities.
Best Time to Visit – March to October (very busy in July & August)
Sportives from Pollensa – Mallorca 312
Climbs out of Pollensa – Sa Calobra, Puig Major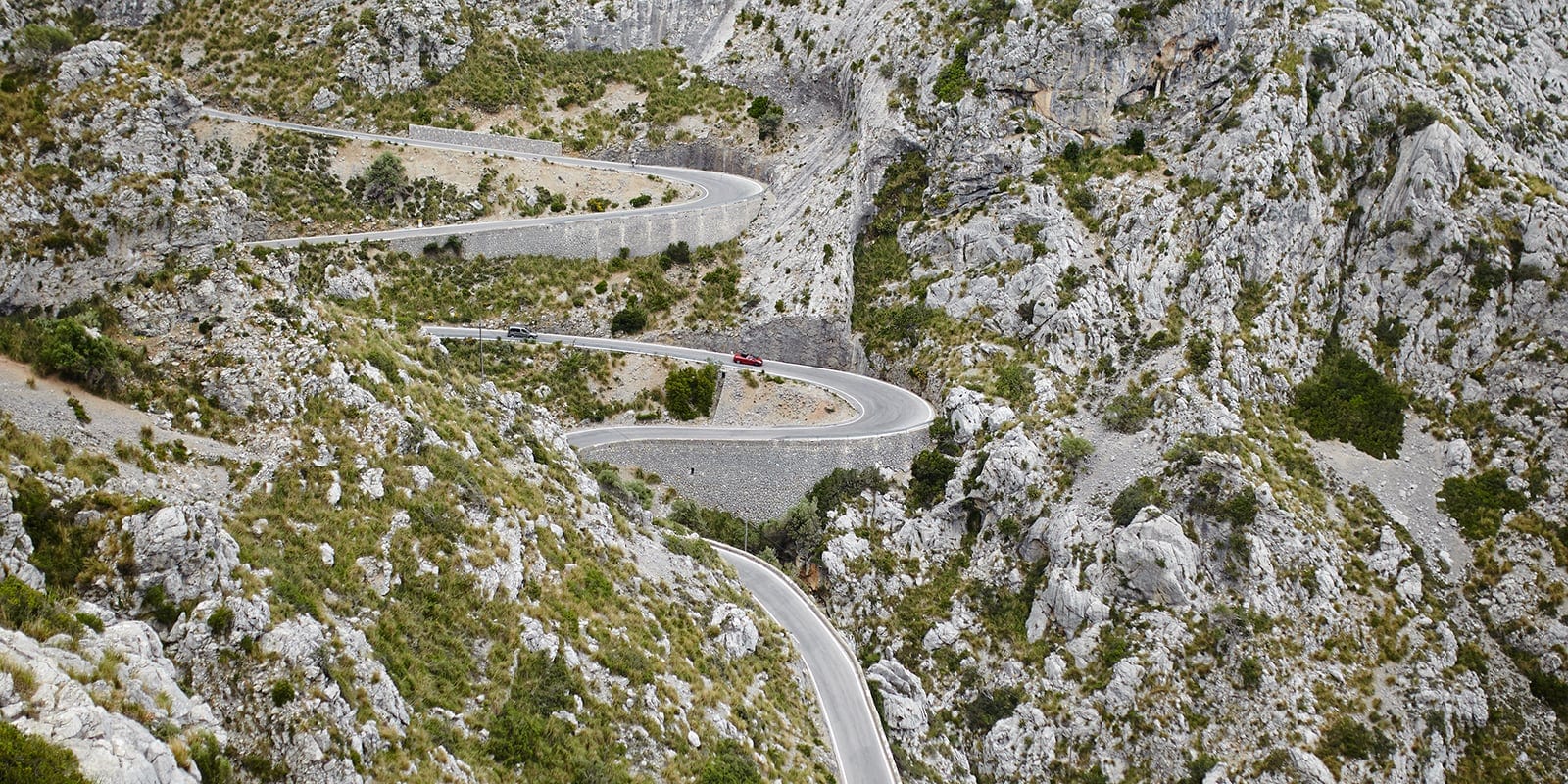 Le Bourg d'Oisans
If you want to spend a few days in the Alps and hit a lot of the classic climbs, this is your place. There are a few great bike towns in the Alps but this is the best. Bourg has a great cycling atmosphere with riders from all over the world mixing with an excitement of all the legendary climbs surrounding the town. The main attraction in town is of course the 21 hairpins of Alpe d'Huez but in all directions there are fabulous climbs with amazing Alpine views.
Bourg is made up of a few narrow streets filled with restaurants and bike shops. There are not too many hotels in town, the nearby resorts of Les Deux Alpes and Alpe d'Huez have much higher capacity, but staying here is our preference so you have more choice about where to ride each day. You can easily spend a week here riding completely different routes – turn right for the Galibier, left for the Glandon, a great valley ride in another direction. Every week the town organises a time trial up Alpe d'Huez so you can check your time against the good and great of cycling.
Outside of riding, there are some great hikes. This is a much smaller town than some on this list so all the attractions are outside.
Best Time to Visit – Late May to September
Sportives from Bourg – La Marmotte
Climbs out of Bourg – Alpe d'Huez, Glandon / Croix de Fer, Col de Sarenne
Bedoin
The base for one of the most famous climbs in the world – Mont Ventoux. The town has become a cycling hotspot with bike menus at restaurants and fantastic bike shops right at the foot of this legendary mountain. It is not a big town and there are not many hotels nearby but there is everything a cyclist needs and more.
Ventoux is the main attraction but in all directions there is excellent riding. In most of the hotels and restaurants there are route cards to other climbs or areas of beauty. The traffic outside of the main French holidays is quite light and the road surfaces are good. The one thing to watch is the wind – if you are coming specifically to climb Ventoux make sure you are here for a few days as on any given day the wind can make the climb unrideable.
This is a great food area of France and the pace of life is beautifully slow. Early evenings are spent playing Petanque or drinking in town squares and all of the villages nearby are stunning. The variety of routes, from flat, to rolling to climbing one of the toughest mountains in cycling, makes this a great destination for mixed ability groups.
Best Time to Visit – April to October
Climbs out of Bedoin – Mont Ventoux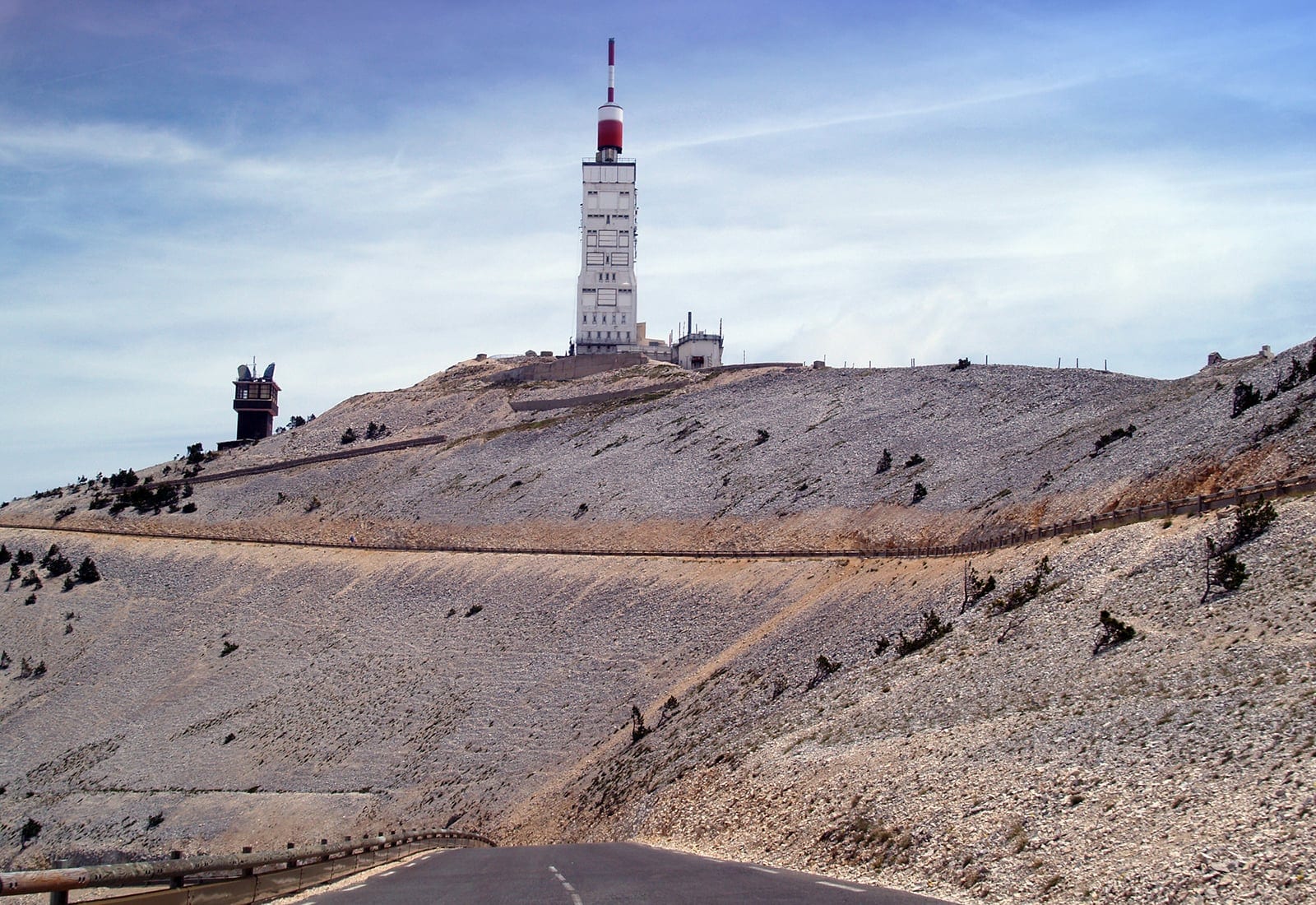 Oudenaarde
In the heart of Flanders, Oudenaarde is close to most of the famous cobbled climbs of the Flanders Classics. While it is mostly visited in spring, this is a great destination for a cycling weekend in summer and early autumn. There are only a couple of hotels in town but they are well set up for cyclists and, like most Belgian towns, there is a large square surrounded by bars & restaurants.
Out of town there is a nice variety of routes. You can head onto the Schelde bike path, a favourite of cycling clubs in Flanders, and smash out some flat miles. You can head east to Geraardsbergen and tackle the Muur & Bosberg or stay closer to home and ride part of the Tour of Flanders route. There are many well sign posted routes and so many great places to ride that you could keep coming back here and never ride the same route twice.
When you are not riding, there is the Tour of Flanders museum. Well worth a visit and set in the centre of town. For day trips Ypres is 55km away, Gent is less than 30km away and there are also numerous breweries worth a tour.
Best Time to Visit – March to October
Sportives from Oudenaarde – Tour of Flanders
Climbs out of Oudenaarde – Oude Kwaremont, Paterberg, Koppenberg
Corvara
Quite difficult to get too but well worth the visit, Corvara is set in one of the prettiest parts of the Dolomites surrounded by jagged peaks and lush meadows. In the summer this is road cycling heaven with amazing routes up stunning climbs and fantastic warm hospitality. The hotels here are of great quality and the locals really seem to care that everyone has a great time.
The highlight of this region is the Sella Ronda, a stunning circular loop taking in four climbs starting and finishing in town. This is one of the greatest routes in the world and a must for every cyclist. As the climbs get so high, the season is relatively short. Things kick off in late June with a weekend of traffic free riding and the following weekend is the big one, the Maratona dles Dolomites.
Outside of riding this is a big destination for hikers. Corvara is quite a small place with all the main attractions being outside in the beautiful countryside.
Best Time to Visit – Late June to September
Sportives from Corvara – Maratona dles Dolomites
Climbs out of Corvara – Campolongo, Gardena, Falzarego