Details are still to be finalised but the route highlights for the inaugural Marmotte Pyrenees has been announced and it looks like a cracker! The sportive is on August 28th and similar to the Alps edition, takes in classic Tour de France climbs and is for riders in good shape only. Here is what we think the route will be and some tips for getting there.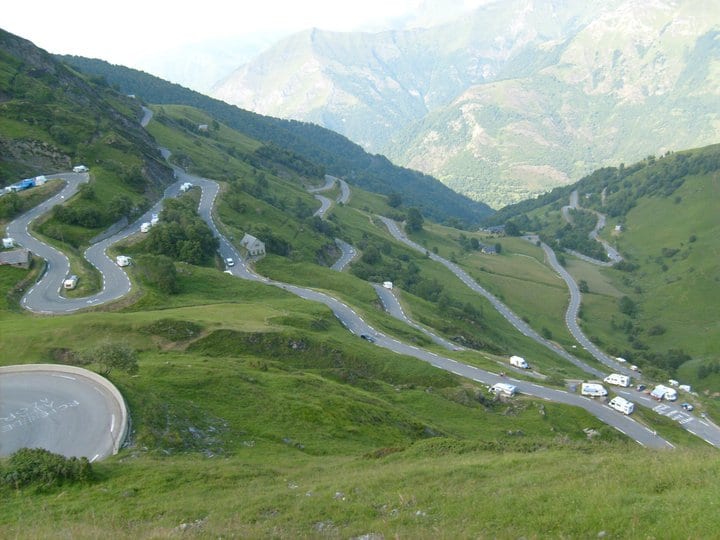 Marmotte Pyrenees Route
The sportive starts in Argelès-Gazost and heads along the valley floor for 20km to the start of the Col du Tourmalet. This is the first of 5 major climbs (listed below). After this long climb there is an even longer descent down the Tourmalet, past the Lac de Payolle and nearby campsite onto the Hourquette d'Ancizan – a newby to pro cycling having first been ridden in the tour in 2011. This is a quiet, rural lane mostly in the trees and the gradients are steady – a nice change from the epic landscapes on many of the other climbs. From the bottom of the Hourquette is a very short flat section before the climb of the Aspin – so often a warm up climb for the Tourmalet. And so it is again here as you will next tackle the most famous climb in the Pyrenees from the other side. There is no restbite after the descent as you are straight onto the final climb up to the ski station at Luz Ardiden, one of our favourite climbs in the world!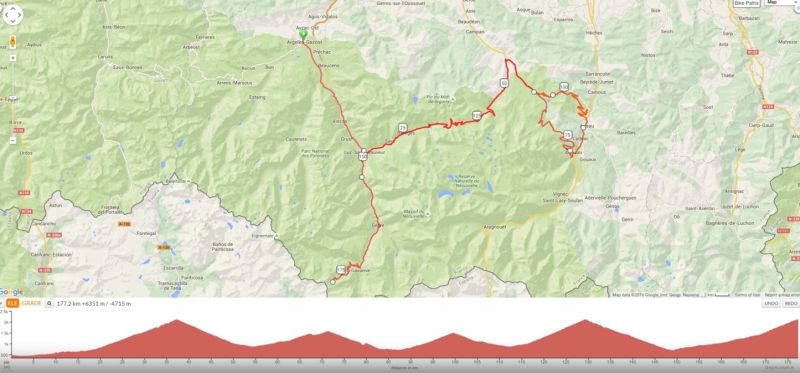 The climbs of Marmotte Pyrenees
Col du Tourmalet – 19km, 7.4% avg, 10.2% max. 1404m ascent
Hourquette d'Ancizan – 8.5km, 5.1% avg, 10% max. 439m ascent
Col d'Aspin – 12km, 6.5% avg, 10% max, 779m ascent
Col du Tourmalet – 17.2km, 7.4% avg, 10% max. 1268m ascent
Luz Ardiden – 14.7km, 6.9% avg, 10% max, 1010m ascent
Getting there
With a start in Argeles & a finish about 35km in Luz Ardiden, we suggest accommodation in Luz-Saint-Sauveur – 20 relatively flat kilometres from Argeles and at the bottom of Luz Ariden so you can roll back to your hotel at the end of what will be a very tough day in the saddle. No details have been announced of where the race village will be to collect entries but we expect this will be in Argeles.
The closest airport is Tarbes (LDE), about 45km from Luz-Saint-Sauveur. This is a small airport and only Ryanair fly there. Flights are available now for this weekend at £145 plus baggage.