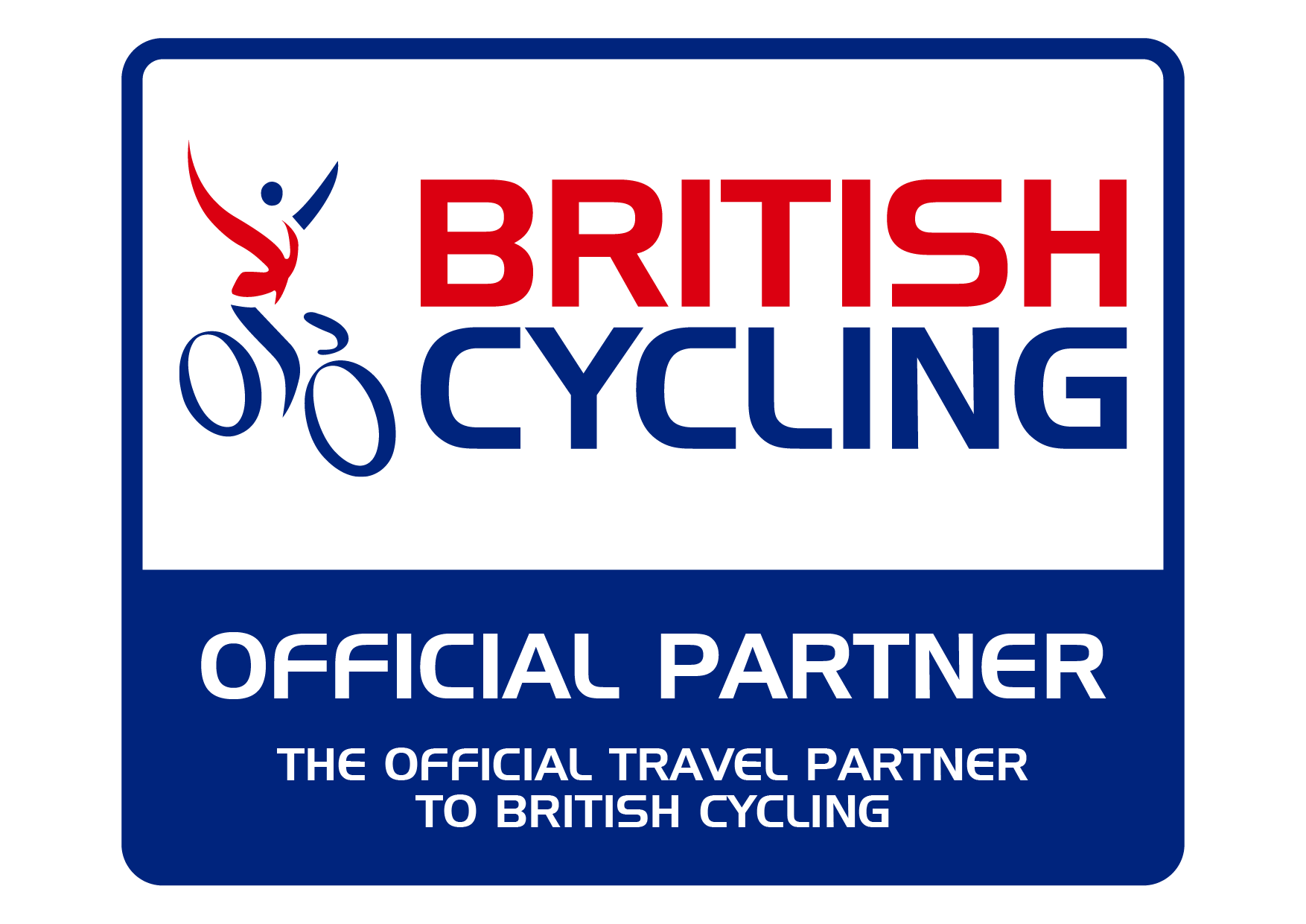 2024 Giro d'Italia Final Week Tour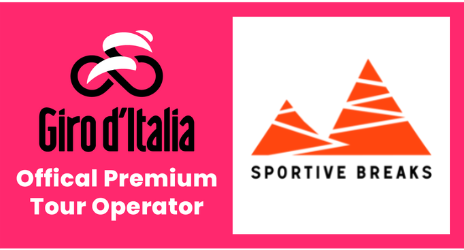 VIP stage access included
The Final Week of the 2024 Giro d'Italia with Sportive Breaks. Official Premium Tour Operator of the Giro d'Italia
Taking pre-bookings now for 2024
Pre-booking now. Our Giro Tours sell out every year. Don't miss out on your place on our official 2024 Giro d'Italia tour to watch and ride the final stages of the Giro.
Book your place for £100 per person and guarantee your place. We will launch our tours after the 2024 Giro d'Italia route announcement. If you don't like our tour or the tour price or dates don't suit you anymore then we will give you a refund of your deposit.
Sportive Breaks are your Official Tour Operator for the 2024 Giro d'Italia. The 2024 Giro takes place from Saturday May 4th – Sunday May 26th 2024. 
We offer unforgettable VIP hospitality experiences and Giro d'Italia cycling and spectator tours with hotels, transport, daily support and VIP experiences all included.
Join us on the final rest day of the 2024 Giro d'Italia and be part of our tour that takes in the final stages of the Italian Grand Tour.
Our tour is designed by Giro d'Italia stage winner Andrea Ferrigato, who will also be your lead guide for the tour. Andrea and his team of local drivers, mechanics and cycling guides will show you all the best parts of this part of Northern Italy and the final stage (location TBC).
Spread your payments: Our payment plan is an interest-free payment method where you will have the opportunity to spread payment for your booking.
Watch the Battle for Pink from up close: Be with us for the exhilarating final stages of the 2024 Giro d'Italia. See the battle for Pink unfold on the brutal final mountain stages. Watch the winner being crowned on the final day.
Quality hotels : Our team have chosen to stay in quality hotels that are good for stage access and that are typical of the regions we travel through.
VIP access and hospitality: .As an official Giro partner, we have exclusive access to VIP experiences which are included with your tour. Our tour vehicles have accreditation stickers that give us access where other tour operators simply can't go.
Daily ride options: Our daily rides are planned by Giro d'Italia stage winner Andrea Ferrigato. Choose from several daily ride options. Our rides either start or finish with an exciting official Giro d'Italia VIP experience each day. A great focal point where cyclists and spectators in the group join up.
Non-Cycling spectators: You don't have to be a cyclist to get close to the action. With our vehicle access and VIP experiences you'll have a front row seat.
Bike rental available: No need to bring your own bike. We offer a selection of carbon road bike rental of different levels for all riders. We also offer E-bike rental.
7 nights in excellent hotels
7 breakfasts and evening meals
Bike Rental – Carbon road bikes and E Bikes
For cyclists and spectators
Start Village, Cross the Finish Experience, Finish Hospitality, Finish Hospitality Final Stage
Giro d'Italia 2024 – VIP and Hospitality experiences included
Through our official partnership with the 2024 Giro d'Italia we include exclusive VIP and Hospitality experiences with our tour.
Arrival and departure
Our tour starts on the final rest day. We offer the option to book a conveniently located hotel pre-tour so you can settle in after travel before we start. We offer airport transfers on arrival and departure for you and your luggage and bike box.
Ride Support
We offer a guided ride each day. We have Andrea as your bike guide on the road with you. We also have a support vehicle with driver who is also a mechanic. We will either transport everyone to a location from where we will start the daily rides, or we will ride straight out from the hotel. We offer vehicle support for the riders and the spectators will be transported to the day's hospitality venue or to a vantage point to watch the race.
On days where we move on to another hotel, we will transport luggage, bike boxes and bikes and we will offer an adapted itinerary depending on the day's logistics.
Riders and spectators are reunited to enjoy the hospitality and VIP experiences together. We attempt to keep hotel changes and transfers to a minimum.
Included Hospitality Experiences (TBC for 2024)
Start Hospitality on Stage 17
Every day, in the start town, the Start Village offers a Hospitality Area at the start. Guests watch the riders get ready and witness the sign-on ceremony whilst enjoying drinks and snacks.
Finish Hospitality on Stage 16 and in Rome
Finish hospitality offers a superb vantage point along the finishing straight. Non-stop catering and open bar service are included. Plasma TV screens broadcast the race until the riders come into view live.
Cross the Finish Experience on Stage 16
Feel like a pro for the day and cross under the official finish line of an actual Giro stage. We will guide you over the final kilometres of the stage and you will cross under the finish line before we take photos on the winner's podium.
Sportive Breaks are part of the Destination Sport Experiences Group. When clicking on the booking link below, you will be taken to the Destination Sport Experiences booking engine. If you have any questions, please do contact our team
[email protected]
We have a team of highly experienced professionals who have been organising cycling trips for over 25 years. We are members of ABTA and ATOL so book with confidence.
Did you know we offer the biggest selection of European Gran Fondo and Cyclo-Sportive events.
Our payment plan is an interest-free payment method where you will have the opportunity to spread payment for your booking. *Selected products. Terms and Conditions apply
We know the routes, we know the roads. We know how the event works and the best hotels for the start and finish. We organise everything for you; transfers, bike transport, additional feed stops, rep support and more.
Find Out More About Other Cycling Hospitality With Sportive Breaks