UCI BMX FREESTYLE PARK WORLD CHAMPIONSHIPS 2023
Official fan and amateur participant travel and experiences provider of the 2023 UCI Cycling World Championships in Glasgow and across Scotland
Book VIP Hospitality Tickets for the BMX Freestyle Park Finals on Monday 7 August 2023 in Glasgow
The UCI World Championships are coming to Scotland in August 2023. Sportive Breaks are the official fan and amateur participant travel and experiences provider of the 2023 UCI Cycling World Championships in Glasgow and Scotland.
The 2023 UCI Freestyle Park World Championships will take place at the Glasgow Green, Glasgow as part of the first ever multi-discipline Cycling World Championships, taking place throughout Scotland between 3 – 13 August. The BMX Freestyle Park World Championships will take place from Saturday 5th August, kicking off with Elite Men's and Women's qualifying, their Semi Finals on Sunday 6th August and finishing up with the Finals on Monday 7th August.
These Championships, featuring 13 World Championships across 7 disciplines including BMX Freestyle Park will be the biggest showcase of two-wheeled action that the world has seen. It will be the first time that the BMX Freestyle Park World Championships have come to Scotland, having been part of the Urban Cycling World Championships in Abu Dhabi in 2022.
The World Championships are the one-off, single chance to win World Champion medals and coveted rainbow jerseys, with all riders representing their countries.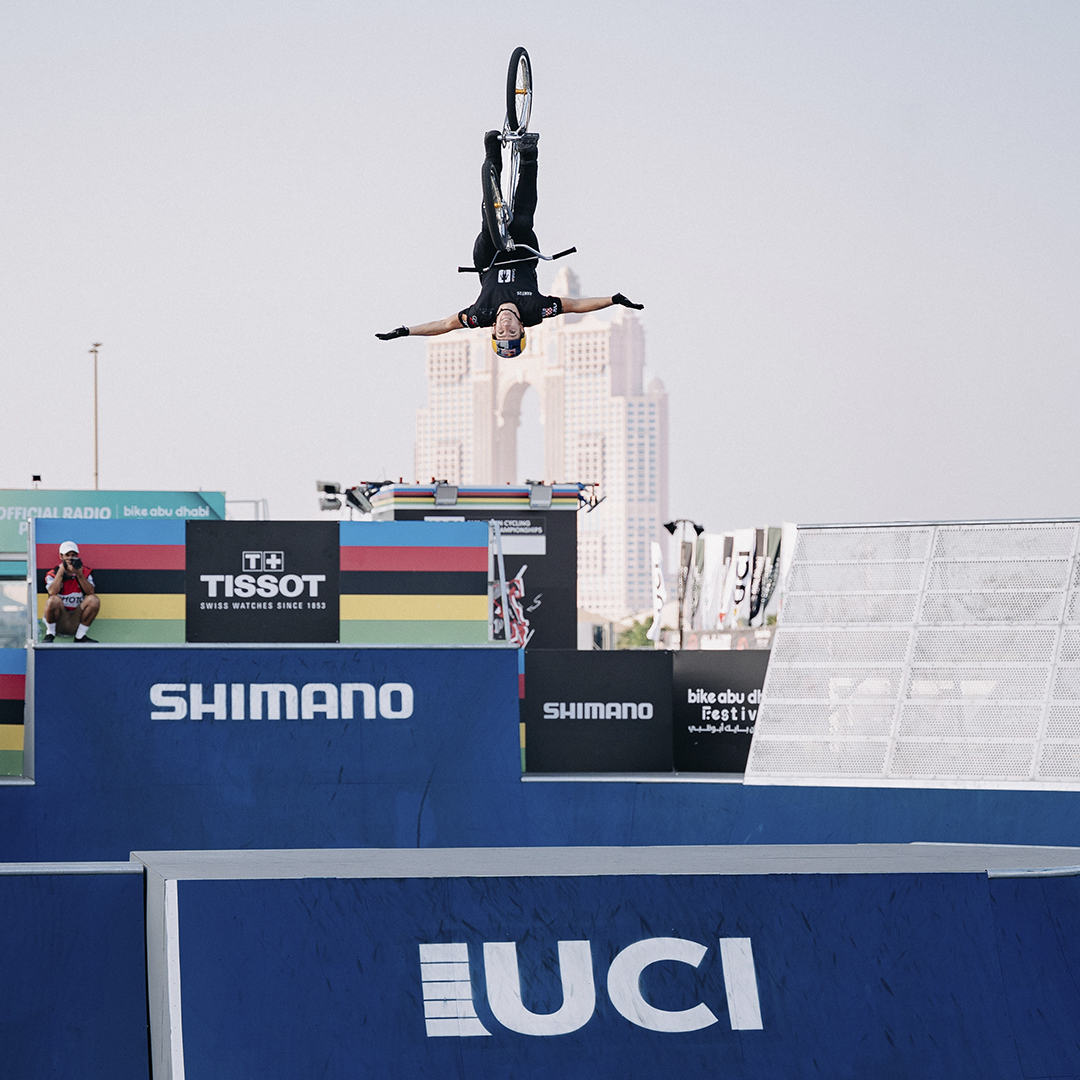 Exclusive tickets: Book exclusive VIP Hospitality tickets to watch the Elite men and women's BMX Freestyle Finals on Monday with two nights at a hotel in Glasgow city centre.
Book with the official travel partner: Official tickets and the best access with Sportive Breaks.
Hospitality for the 2023 UCI BMX Freestyle Park World Championships Finals on Monday 7 August
A purpose-built temporary course will be built in Glasgow Green for the UCI BMX Freestyle Park World Championships. With a range of features from ramps, jumps and walls – these are gravity-defying cyclists! Each rider has two 60-second rounds to combine trick after trick around the course, which are then scored by the judges out of a maximum score of 100. It's simple – the rider with the highest score for either run will be crowned the World Champion! Points are awarded based on tricks (style, technique, variety, originality, degree of difficulty), hang time (the higher the jump, the higher the score… but the scarier the fall!), use of the park (taking unique lines, performing wall rides) and overall flow of the routine. The smallest details will make the difference on the podium, from how fully riders extend their arms while performing look-mum-no-hands tricks to how sweetly they stick their landings. You don't want to miss this unique opportunity to watch this thrilling event – you will be blown away by the skills on show!
Hospitality for the 2023 UCI BMX Freestyle Park World Championships Finals at Glasgow Green
£499 per person based on two people sharing a twin (2 single beds) or double (1 bed for couple)
£200 per person supplement per person for single use of a room
Book this package to get exclusive VIP hospitality in Glasgow Green to watch the Elite finals on Monday 7th August.
Included with this package:
Hotel in Glasgow city centre for 2 nights
Breakfast at the hotel
VIP Hospitality for the Elite BMX Freestyle Park World Championship Finals on Monday 7th August – please see below what is included with this* Please refer to the itinerary to read more about what's included with hospitality.
ABTA protected.
Also available at a supplement
Single occupancy supplement at £200pp
Extra nights in Glasgow are available on request – email us on [email protected]
Itinerary – VIP Hospitality for Elite BMX Freestyle Park Finals
Please make your own arrangements to arrive in Glasgow city centre and check into the hotel. Today the Men's Elite Road Race will arrive into Glasgow City Centre for their spectacular finish – it's free to view on the streets of the city so you can get out and enjoy the road cycling action.
You will have the evening free to eat out in one of Glasgow's many restaurants or soak up the atmosphere of the city in a lively bar.
Our hotel
Double Tree by Hilton Glasgow Central is located in the heart of Glasgow city centre, close to shops, restaurants, bars and cafes. It is well-located just a short walk from the main train and bus stations and has an on-site car park. This hotel features an indoor pool and sauna so you can relax after a busy day. There is a restaurant within the hotel, which serves Scottish food with a twist, the Cask Bar with an excellent range of craft beers and the option of ordering room service.
Please refer to the hotel details page of the hotel to find out more about what's included with your stay.
This morning after breakfast you should make your way from the hotel in the city centre to the event venue at Glasgow Green. You can either take the train from Glasgow Central a couple of stops East to Glasgow Argyll Street, or from Glasgow Queen Street to Bellgrove. From these stations it's just a 15 minute walk to Glasgow Green. Alternatively you can use a local bus or taxi service.
The exciting day of racing is the Men & Women's Elite Finals with the best riders in the world all vying for the World Championship title showcasing their best two runs on the Park course. With the hospitality tickets, you will be able to enjoy the action while enjoying buffet-style food and a selection of non-alcoholic drinks. You will have an prime viewing location to watch the riders showcase their skills and experience the thrill of their stunning aerial action and tricks.
Included with Hospitality in Glasgow Green
Lounge Space – Dedicated space with TV feed and easy access to event. Casual lounge seating and standing arrangement.
Dedicated spectator area for hospitality guests
Food – Cold food served at agreed times.
Beverages – Non-alcoholic beverages at agreed times. Tea, coffee, and water available throughout
Toilets for exclusive use of Hospitality Clients
After breakfast, please check out of the hotel and make your own arrangements for onwards travel.  
The Mixed Relay Time Trial is taking place in Glasgow City Centre today – why not stay in the city for the day and watch from the roadside as teams of six take on individual laps of the course.
More About the 2023 UCI BMX Freestyle Park World Championships at Glasgow Green
Venue
Glasgow is easily accessible by rail or road links – with Glasgow Central the main train station for arrivals from the south and Glasgow Queen Street from the north. There are excellent motorway connections to the city. You can also arrive into Glasgow International Airport and make use of the regular airport shuttle bus service which will take you right into the city centre.
Glasgow Green is located to the east of the city centre, within walking distance of the centre and close to train stations and bus links. It's a large public park, where BMX Freestyle Park, BMX Freestyle Flatland and Trials will all be taking place over the Championships.
If you are planning on driving and parking in Glasgow, please be aware of the Low Emission Zone within the city centre, which will be in place from 1st June.
About the Event
The 2023 UCI BMX Freestyle Park Championships will take place in Scotland for the first time, having been hosted within the UCI Urban Cycling World Championships in Abu Dhabi in 2022 and part of that combined event since it's inception in 2017. BMX Freestyle Park has grown in popularity since being added to the Olympic programme in Tokyo 2020.
Riders will be scored out of 100 by judges, and will have two opportunities to complete the course – showing off stunning tricks and thrilling leaps through the air. The scores are based on the types of tricks carried out, how they are linked together and how creative the run is. Showing off gravity-defying skills, expect excitement and drama.
British interests in BMX Freestyle Park are high – reigning Olympic Champion Charlotte Worthington will be representing Great Britain, joined by Olympic silver medallist Declan Brookes. The Brits can always be sure to raise their game at major events so expect the crowd to go crazy in support.
The current female World Champion is Hannah Roberts from the USA, a Nation who have a stacked depth of talent in BMX Freestyle Park, while the men's Champion is Rim Nakamura, both of whom will be fired up to defend their rainbow jerseys in Glasgow.
Important information
This event takes place outdoors, so you should be prepared for all weather seasons that Scotland is so famous for. It is worth packing a small rainproof jacket, as well as sunscreen and sunglasses.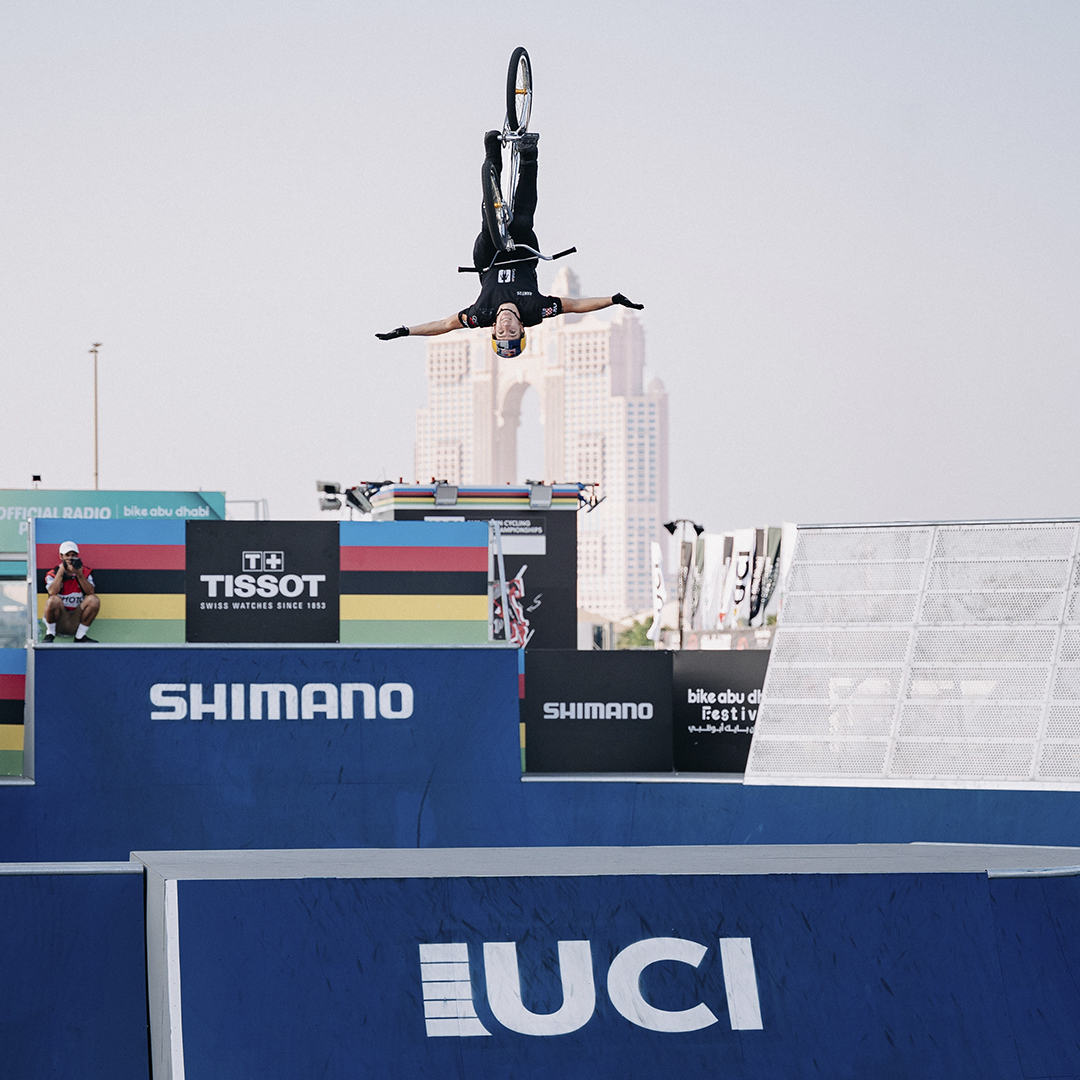 Sportive Breaks are part of the Destination Sport Experiences Group. When clicking on the booking link below, you will be taken to the Destination Sport Experiences booking engine. If you have any questions, please do contact our team
[email protected]
2023 UCI Cycling World Championships
3 - 13 August
In the first event of its kind - never seen nor cycled before - the world's greatest riders will come together in Glasgow and across Scotland in August 2023 to compete at the highest level over thirteen world championships. Across various venues in Scotland we will celebrate cycling and cycling culture for the first time with this many cycling disciplines on show in the same location. Don't miss out and be part of this once in a lifetime event with Sportive Breaks